Cash-out speed
Security
Fish
Payment methods:
Gotham Poker Club — is a private American poker club with excellent action offered by RedRumPoker.
After the "Black Friday," American poker players are actively looking for different ways to play online poker. Some players choose rooms which still accept them, and some others organize private clubs for playing as Gotham Poker.
The Gotham players are mostly wealthy amateur players who prefer high stakes mixed games, Omaha, Razz, Stud and some variations of Chinese poker.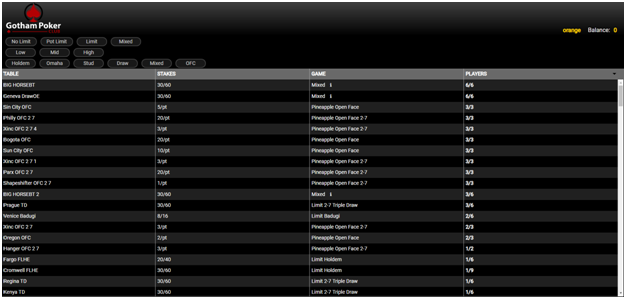 Software and statistics programs
Gotham Poker has only a web-browser version. Despite this, the client has three options for decks, and the bet sizing can be modified. The tables can be resized too. There is only one table theme available, and the player has a time bank of 23 seconds.
At the top of the client, there are three lines of filters that allow you to select the tables to play.
Support software is not available for Gotham at the moment.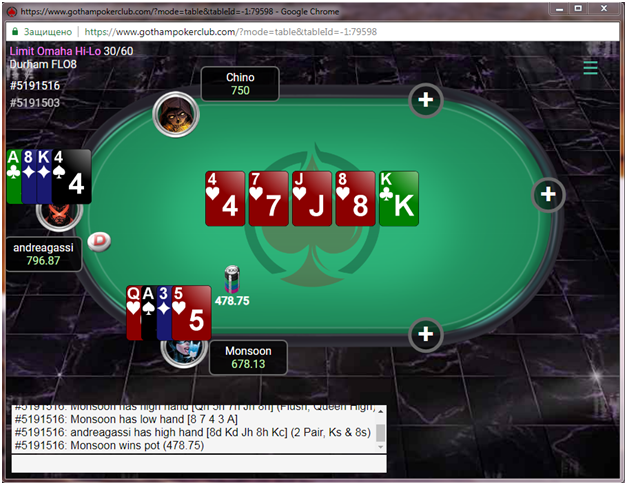 Deposit and withdrawal options
Deposit/withdrawal methods:
Skrill, Neteller, BTC
There is a deposit guarantee in the room.
Rakeback and Rake
We offer rb 35% to all our players.
Rake.
Omaha and Hold'em: 5% with caps from $3 to $20;
Limit games: %5 with caps from$4.5-$5.5;
OFC games: $3-%3 (cap $3) and in the highest stakes only 2% (cap from $5 to $10).
Jack
European and North American poker networks
Grab the deal